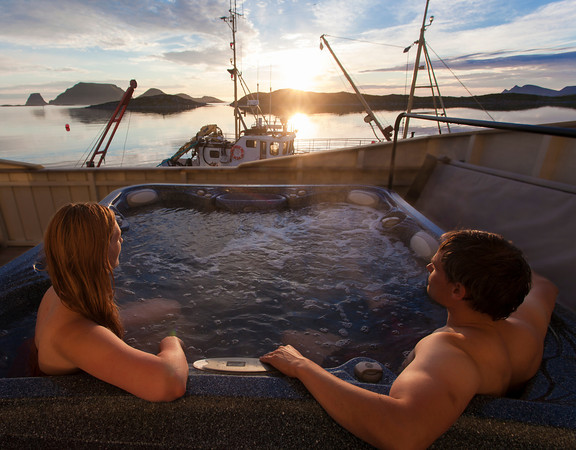 Apartment with jacuzzi and seaview
Treat yourself to a stay in this apartment that offers sauna, jacuzzi and great views of the bird mountain Gjesværstappan.
The apartment is a part of the boathouse Olaibua, which was built in 1949. It has previously been used in connection with the family's fishing business, and parts of the building are still being used for that purpose. The history of the coast and the fishing business lies not only in the surroundings, but in the building itself. We have put much emphasis on keeping the maritime atmosphere, and exhibit the story of coastal life through old artifacts and a photo exhibit that covers the period between year 1930 and 1970.
Jacuzzi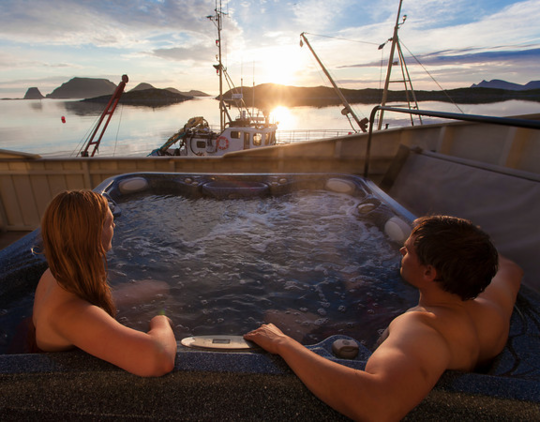 The apartment is 70 square meters, has two bedrooms - and the apartment has a total of four beds with potential for a spare bed, it comes with a fully equipped kitchen with a stove, a refrigerator, freezer and micro, a fully furnitured living room, bathroom with shower and toilet, sauna, as well as a balcony with a jacuzzi. Free Wi-Fi.